This month, Youth Power Coalition wants to honor and celebrate the diverse work done by Black activists, who broke industry barriers and led movements. SWIPE to read more about Jane Bolin, Marsha P. Johnson, Diane Nash, Langston Hughes, and Oscar Micheaux
Slide 1: Center post: Emboldened "BLACK HISTORY MONTH" text on three red, yellow, and green lines, next to a black colored fist. YPC logo above. Red text "YESTERDAY, TODAY, TOMORROW" below. Cream background.
Slide 2: Photo of Jane Bolin in upper left area. Navy blue text on cream background.
"Jane Bolin was an activist as well as a prominent figure in the NYC judicial system, and made history several times in her life. From a young age, especially when she attended Wellesley College and later Yale Law School, she was directly affected by segregation and often felt isolated from her peers in educational settings. Despite these challenges, she graduated from Wellesley with a Bachelor of Arts degree and graduated from Yale Law School in 1931, making her the first black woman to graduate from YLS. At the age of 31, she was sworn in as a judge in NYC and assigned to the Family Court, making her the first African American female judge in the U.S. From there, she went on to use her resources and her position to make a change. As a judge, Bolin worked to turn around segregationist policies, and also worked with the NAACP and the New York Urban League."
Slide 3: Photo of Marsha P. Johnson in upper right area. Navy blue text on cream background.
"Born in 1945, Marsha P. Johnson embraced her identity after moving to New York once she graduated high school, making money through sex work and drag performances. Though pronouns were not used as introductory measures during the time, Marsha often used she/her pronouns. Marsha also alternated between her pre-transition name, Malcolm, N OT using she/her pronouns when doing so. Marsha became a prominent figure and leader in the Gay Rights Movement and was also an AIDS activist. She was also a part of the "vanguard" that resisted arrest at the Stonewall riots. After Stonewall, the Gay Rights Movement picked up traction, and in the midst of it all Johnson continued to use her voice. Johnson also founded the organization STAR, which advocated for the rights of young transgender individuals and also provided shelter, clothing, food, and more to those who needed support from the transgender community. Marsha P. Johnson's body was found in the Hudson River on July 6, 1992. Though her death was ruled a suicide, it was later classified as a drowning from unknown causes. Her case was reopened in 2012 and remains open to this day.
Slide 4: Photo of Diane Nash in upper left area. Navy blue text on cream background.
"Diane Nash was born into a middle-class family in 1938, and was raised in Chicago, IL. She attended Fisk University in Nashville, TN, where she began to further understand the impact of segregation. Working as a youth activist, she attended nonviolence workshops led by Rev. James Lawson to find a way to combat segregationist policies. She joined the Nashville Student Movement and would participate in lunch counter sit-ins in the 1960s. She and other young activists would try to reason with restaurant owners, even bringing in the help of white women to sit at the counter with them to prevent a boycott of the restaurant by white customers.Nash was also one of the founders of the SNCC, the Student Nonviolent Coordinating Committee. Her and three other SNCC leaders participated in a sit-in at Rock Hill in 1961 to support the Rock Hill Nine. She also led Freedom Rides from Birmingham to Jackson, AL that same year. Additionally, Nash was a core organizer for the 1963 desegregation campaign, and worked as a leader of the Selma Voting Rights Campaign with Martin Luther King Jr. and the SNCC. "
Slide 5: Photo of Langston Hughes in upper right area. Navy blue text on cream background.
"Langston Hughes had a passion for writing since his teenage years, and would write pieces for his high school paper that were often denied publishing. He first gained recognition as a poet when he wrote "The Negro Speaks of Rivers", which was published in The Crisis magazine. After graduating from high school, Hughes was accepted into Columbia University, but later dropped out, and worked a series of different jobs. During this time, he began his involvement with the Harlem Renaissance through his writing, which mainly focused on the lives and struggles of the Black community. He later attended Lincoln University on a scholarship, writing his first poetry book "The Weary Blues". He traveled the U.S. and foreign countries, while continuing his poetry, and later became a column writer for the Chicago Defender, and a playwright. His first play was "The Mulatto". Hughes used his work to spotlight the Black community and to advocate for African American rights, using his platform in politically radical ways. Through his works, including "Let America Be America Again", Hughes was able to communicate to diverse audiences what Black individuals had to face in an oppressive society."
Slide 6: Photo of Oscar Micheaux in upper left area. Navy blue text on cream background.
"Oscar Micheaux was an independent filmmaker, producing films outside of the Hollywood mainstream from 1919 to 1948. He wrote a series of books, including "The Homesteader", which he sold door to door. A movie adaption of "The Homesteader" kickstarted his career in film. Micheaux's films were known for starring all-Black casts and were centered around the Black community. As one of the first prominent African American filmmakers during the sound era, his films were played in around 700 theaters within what was known as the "ghetto circuit". While some of his films followed traditional Hollywood plot lines and genres, his films were also a means of advocacy to bring awareness to racial issues within and outside the Black community, such as the prejudice and racism that Black individuals faced in society, and colorism within the Black Community, as seen in 'Within Our Gates" (1932) and in "God's Step Children" (1937)."
Slide 7: "Sources" with websites listed. Navy blue text on cream background.
18 Black History Heroes You May Never Have Heard Of, Marie Claire
Jane Boiln Biography, The Biography.com website
Pride Month: Who was Marsha P. Johnson and why were they so important?, BBC Newsround
Marsha P. Johnson, YAKIMA PRIDE
Diane Nash, SNCC DIGITAL GATEWAY
Glossary of Poetic Terms | Harlem Renaissance, Poetry Foundation
An Introduction to the Harlem Renaissance, Poetry Foundation
A New African American Identity: The Harlem Renaissance, National Museum of African American History & Culture | Smithsonian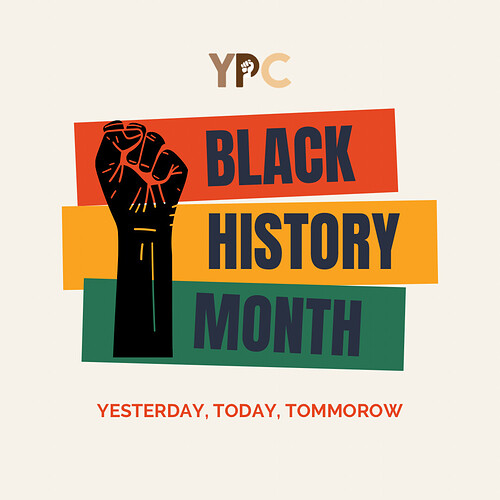 Image Description: Slide 1 as described above.