Youth-led collective impact work needs to be well-capitalized, but in order to do that, we need to transform the current system of philanthropy. For example, only an estimated 5% of foundation funding goes to nonprofits started by indigenous leaders and people of color and donors hold onto control of those dollar instead of ceding power to communities most impacted inequity. Use the following framework and tools by the Trust Based Philanthropy Project to shift capital to community.
6 Principles of Trust Based Philanthropy

Give Multi-Year, Unrestricted Funding
Unrestricted funding over time is essential for creating healthy, adaptive, effective organizations.

Do the Homework
Before entering into a grantmaking relationship, the onus of due diligence should be on the grantmaker, not the grantseeker.

Simplify & Streamline Paperwork
Nonprofit staff spend an inordinate amount of time on funder-imposed paperwork; they will be more effective if they are freed up to concentrate on mission.

Be Transparent & Responsive
Open, honest, and transparent communication minimizes power imbalances and helps move the work forward.

Solicit & Act on Feedback
Grantees provide valuable perspective that can help inform a funder's support and services.

Offer Support Beyond the Check
Responsive, adaptive non-monetary support can help foster healthier organizations by bolstering leadership and capacity.
See their Resources page for additional tools such as "Responses to Common Misperceptions About Trust-Based Principles."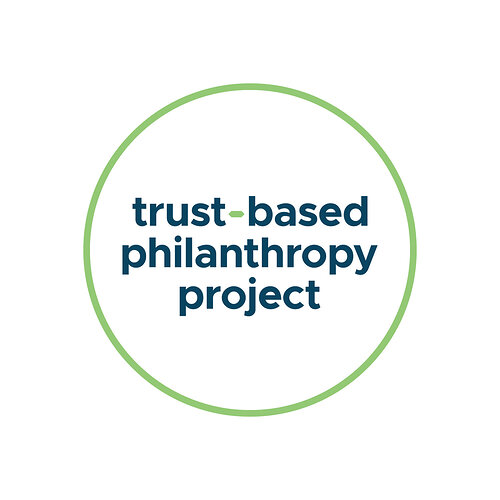 Image Description: Trust-Based Philanthropy Project Logo