Let's use this framework to determine what phase we are in of our online forum development and what critical measures we are inspired to hit in each phase! We're currently in the inception phase, launching June 6th at the Youth Summit!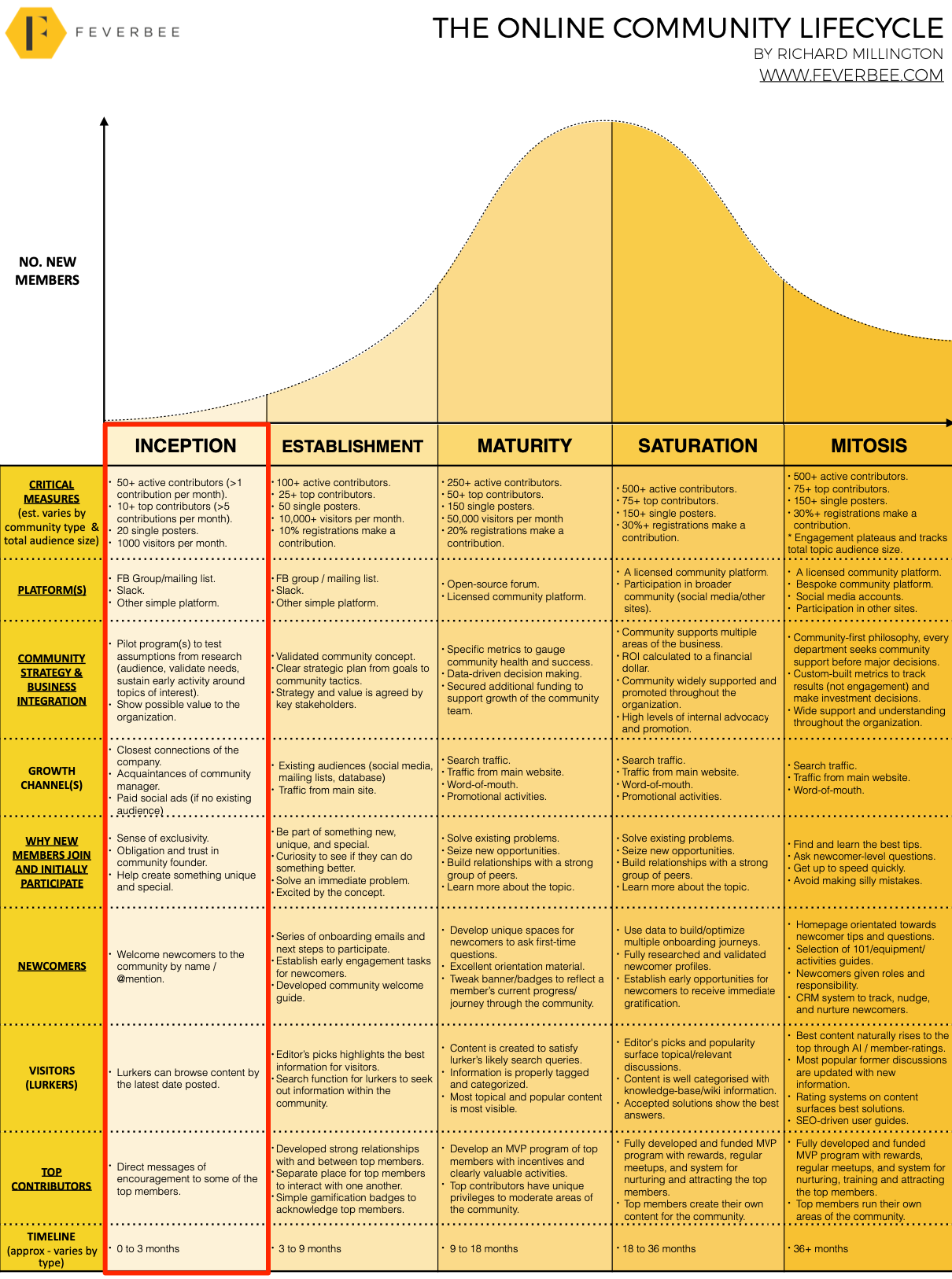 The Inception Phase
Critical Measures
50+ active contributors (>1 contribution per month).
10+ top contributors (>5 contributions per month).
20 single posters.
1000 visitors per month.
COMMUNITY STRATEGY & BUSINESS INTEGRATION
Pilot program(s) to test assumptions from research (audience, validate needs, sustain early activity around topics of interest).
Show possible value to the organization.
GROWTH CHANNEL(S)
Closest connections of the company.
Acquaintances of community manager.
Paid social ads (if no existing audience)
WHY NEW MEMBERS JOIN AND INITIALLY PARTICIPATE
Sense of exclusivity.
Obligation and trust in community founder.
Help create something unique and special.
TOP CONTRIBUTORS
Direct messages of encouragement to some of the top members.
TIMELINE
For the full version, click on the link below.
https://www.feverbee.com/wp-content/uploads/2018/04/The-FeverBee-Community-Lifecycle-1.pdf?mc_cid=6f78dfc949&mc_eid=6f2e4250a3